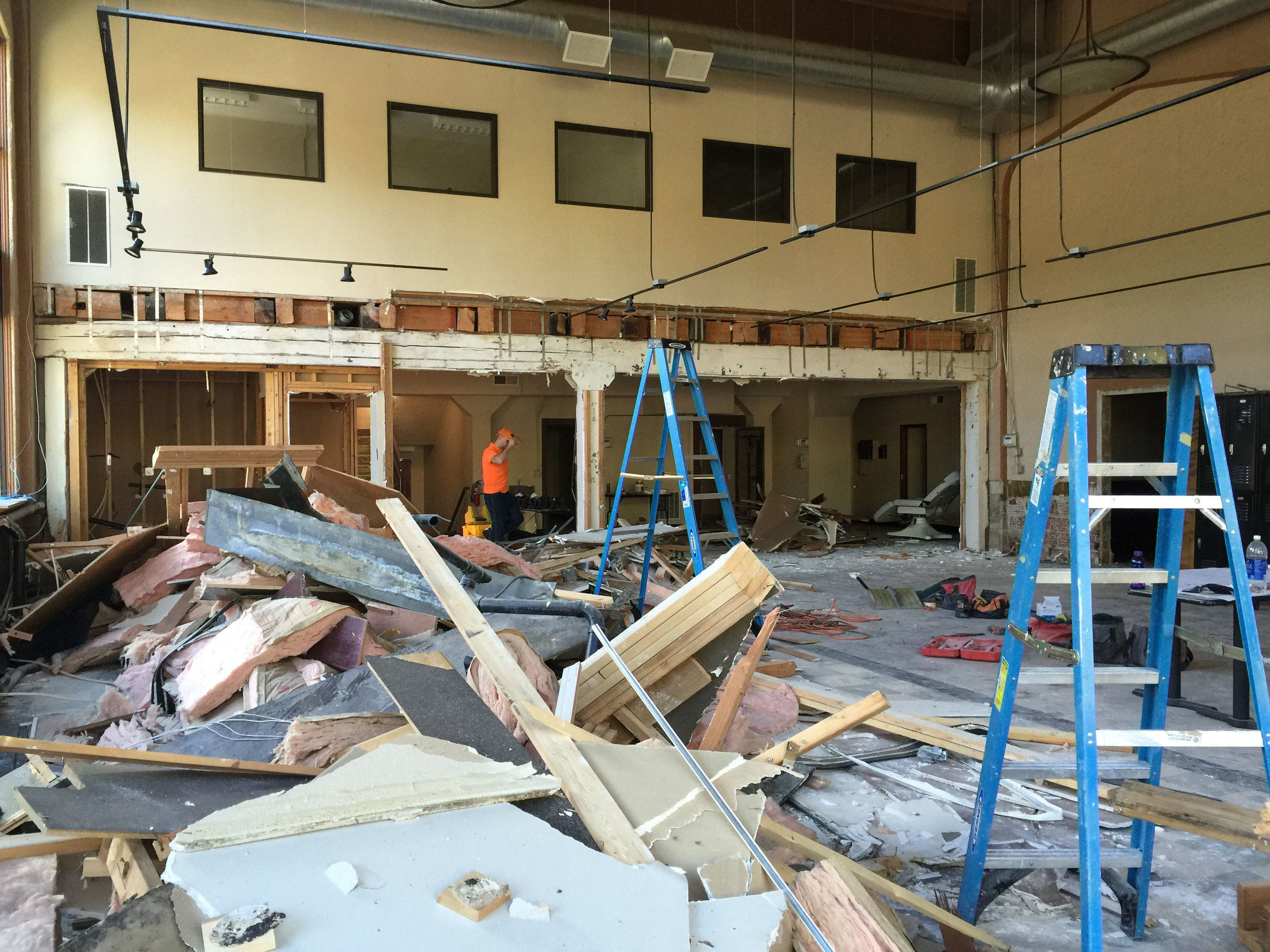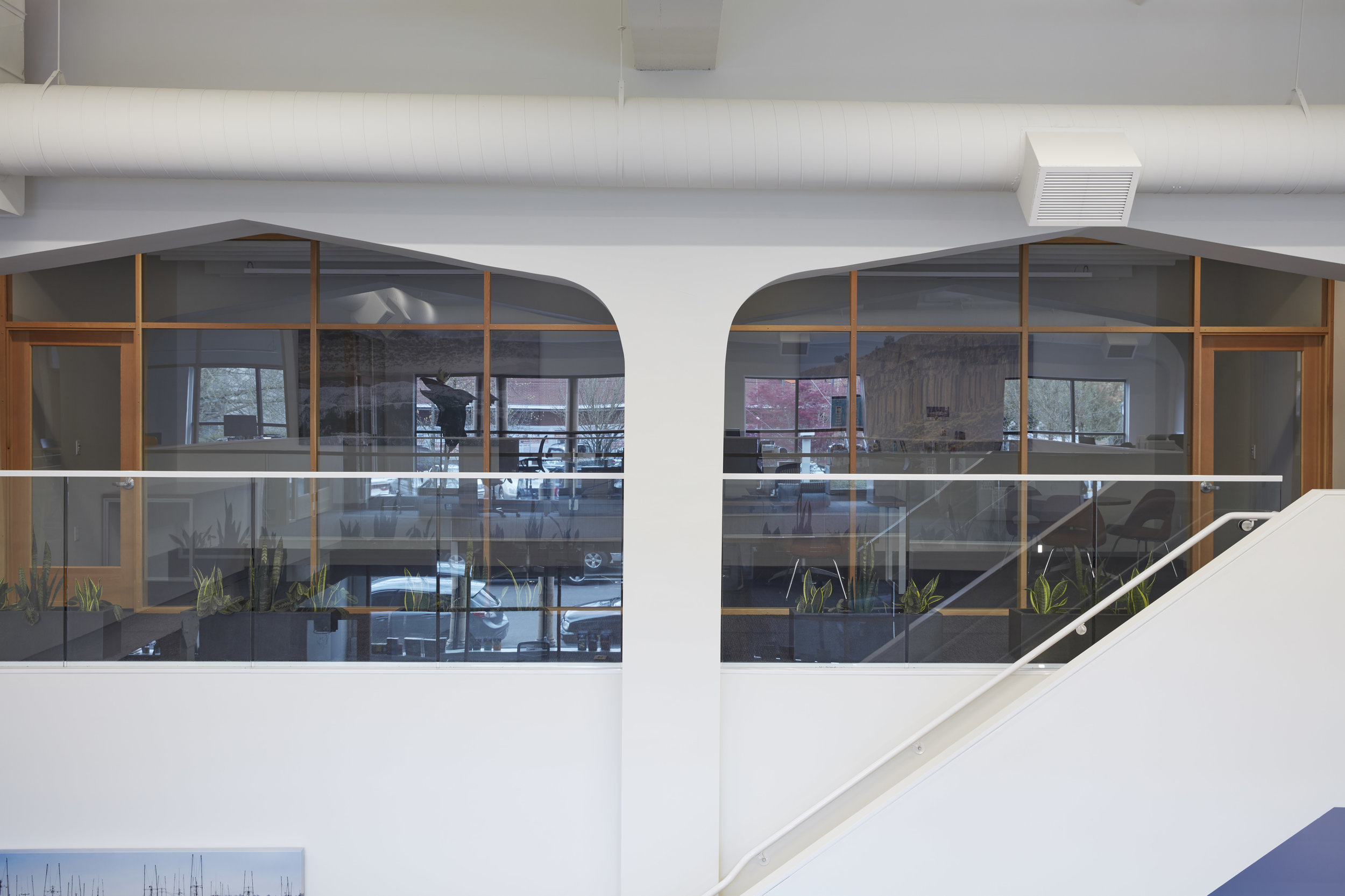 Location: Portland, Oregon
Design: Green Gables
Construction: GGC
Photography: Stephan Lerch
This project involved an extensive renovation of a 1928 bank building in Portland's Historic Albina neighborhood. This was a pre-depression building; when Portland had a surplus on concrete construction, and an early reinforced concrete building. The building went through a series of renovations and ownership through the years; a bank, photo studio and eventual beauty school. This sequence of occupancies drove a number of additive renovations that ultimately led to a circuitous second floor. There were a number of safety and occupancy issues when Green Gables began design work. Structural upgrades were minimal with the greatest challenge bringing the building up to current ADA and egress standards to occupy the second floor.
The design concept was to create an open space that was reminiscent of an early bank building with a minimal color palette. The main atrium space would act as a company bullpen, to be surrounded by private offices with a glass storefront. The first order was to redirect circulation and demolish a central demising wall. This would allow light to transmit to all working spaces and visually connect the building occupants. The arches were reconstructed in wood and plastered. The second floor was demolished and then rebuilt to ADA standards. This achieved twofold; it brought the original building up to all code standards for egress and ADA, and complimented the structural diaphram. A second egress stair was added in the atrium space and the building was fully upgraded with a sprinkler system.